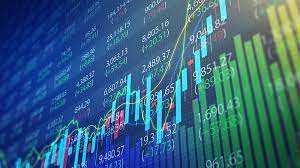 Introduction to the Stock Market. Begins October 12th (8 weeks - Online).
€120.00
The Stock Market is a market for shares of companies. To invest properly is not a gamble; it is to gain access to a level of growth that may not always be available from other sources. Your job, savings accounts etc.
To be a good investor means to be a good information gatherer. Profit is always available. It is in the ordinary necessities of life in a recession, the luxury in a boom.
Over the 8 weeks this course will help you;
i) Develop the mind-set of an investor.
ii) Show you where to find the best companies using free information sources.
iii) Help you construct a portfolio for the maximisation of return and minimisation of risk.
This online course runs for 8 weeks, from Thursday October 12th to November 30th, and is aimed at the novice investor. Class will begin at 7:30pm to 10pm GMT. Classes will be typically two hours in lenght with about 20 minutes or so worked in for a break.
Please read our terms and conditions (at the bottom of this page) before you purchase.
Yours sincerely,
Damien Lynch MEconSc